Festival of the Spoken Nerd is a comedy night for the insatiably sci-curious, hosted by musical comedian Helen Arney, stand-up mathematician Matt Parker, and Blue Peter science expert Steve Mould.

Whether you loved or loathed the school science lab, Festival of the Spoken Nerd is here to feed your brain, tickle your ribs and light your Bunsen burner. It's a celebration of science, comedy and unashamed geekiness, with live experiments, audience participation, and maybe some things that go BANG!

There's always time for questions at the end, and extra marks are given for showing your workings. Full Frontal Nerdity guaranteed!
"Harnesses comedy to highlight
what is fun, and funny,
about science"

---
"A riotously funny show about
science brimming with
unashamed geekery"
---
"what a show about science should
be; informative, but
also human, vulnerable,
and exceptionally witty"

4 stars, Edinburgh Festivals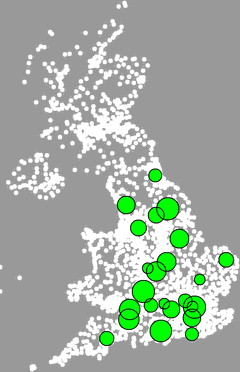 Larger means sooner
You can find their web site here: